The Nigeria Social Action Camp presented another opportunity for Rights Advocates to beam their periscope on the nagging problems of gender discrimination and marginalisation as practices as enshrined in some of our patriarchal cultures and society. According to Rita Kigbara in her presentation at the camp, gender balkanization has social and economic implications on the women and the resultant effect on the society is wider than being credited to the problem.

She admitted. though that the advances made by the women's liberation struggles would not have been achieved without the support of some male champions she termed "he for she". While she acknowledged that women have made appreciable progress in drawing attention to the issues and conditions impeding the development of women folks in society, there are still miles to cover and the burden of the responsibility rests on all stakeholders.  Her submission was made while speaking at the Nigeria Social Action Camp on the paper she titled "sexual violence and the struggle for women liberation: a feminine perspective"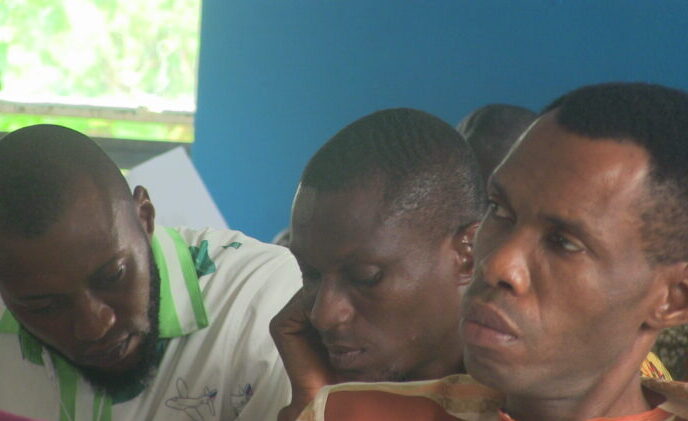 She took on the subject from a historical perspective note as she reflected that women have come together to liberate themselves from the shackles of marginalization, at various times in history, outlining the various epochs of women's liberation struggle up to the Beijing conference of 1995. According to her, all the women's struggles over the years both on the political and human rights fronts (law) have re-emphasized the invaluable role of women in human progress but more has established women as disputable agents of social change. In spite of the progress made by women in different spheres of their endeavours, she noted that there are still practices inhibiting social, political and economic empowerment and advancement. Some of these practices she identified as impeding and retrogressive cultural practices, stereotyping and some corporate policies she interpreted as marriage penalties for carrier women. She regretted that many women have been prevented from aspiring to the height they wished to, due to these practices and policies.
For her, sexual violence is a germane aspect of discuss of women's liberation struggle over the years and it is still an ongoing discussion as many women suffer sexual violence in diverse forms both in public and private life, conducts, she maintained, should be deprecated with severe consequences for the perpetrators. She advocates a legal regime that will extend more protection to women in all societies.