The Nigeria Social Action Camp 2022 held in Port Harcourt was another opportunity for the Civil Rights Council Units Nationwide to organise its National Convention and take stock of its activities, challenges, and progress made in the past year and outline programs of activities for the coming year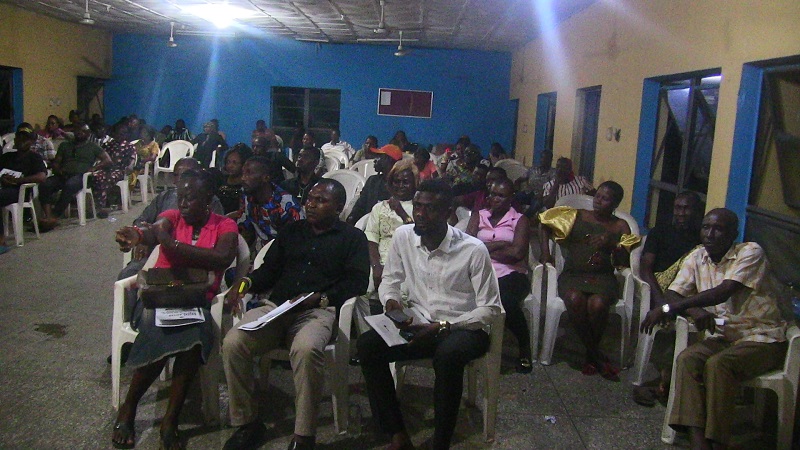 On the 4th day of the Nigeria Social Action Camp Program, members of the Civil Rights Council drawn from across the units of the organization met to discuss and chart a way forward for all CRC units in the country. The convention was specifically to review the activities of the Civil Rights Council across the units and in various states chapters of the C.R.C. The Convention was presided over by the National Coordinator of the C.R.C Arochukwu Paul Ogbonna Esq. and the various state and unit coordinators of the organization.
The convention resolved that all C.R.C Units must maintain a register of Membership from the various units, Identification Card, maintain contact and keep a record of all activities including the creation of a new C.R.C Unit with the zonal offices which is at Abuja for C.R.C Units in the Federal Capital Territory and other states in the Northern parts of the country, Warri Office which is for units in Delta State and Edo State, Port Harcourt Zonal Office which is for Rivers State, Bayelsa State, Akwa-Ibom State, Cross River State, Imo State and Enugu State. It is expected that the particulars of all the units including details of memberships program activities should be logged at the zonal offices periodically. 
In line with constitutional provisions the convention took far-reaching decisions and unanimously arrived at the following conclusions:
The ratification of Okpanam Civil Rights Council Units, which were created from Asaba Civil Rights Council.

The dissolution of Delta State State Executives of the Civil Rights Council whose tenure has expired in October 2022.

The setting up of a three-Man Committee to run the affairs of Delta State Civil Rights Council made up of Gabriel Omorere as Chairman, Joy Edibine and Sundrex Ogor as members.

The fixing of a general election for Delta State Civil Rights Council for the 11th of December 2022.

The reconstitution of the leadership (management committee) of Bayelsa, Owerri (Imo State), Akwa-Ibom State and Enugu State Civil Rights Councils Units. 
Finally, the conference adjourned for the Nigeria Social Action Camp, 2022 for another National Meeting of the C.R.C
https://saction.org/wp-content/uploads/2022/11/IMG_0780.jpg